Handcrafted Greeting Cards (Box 1)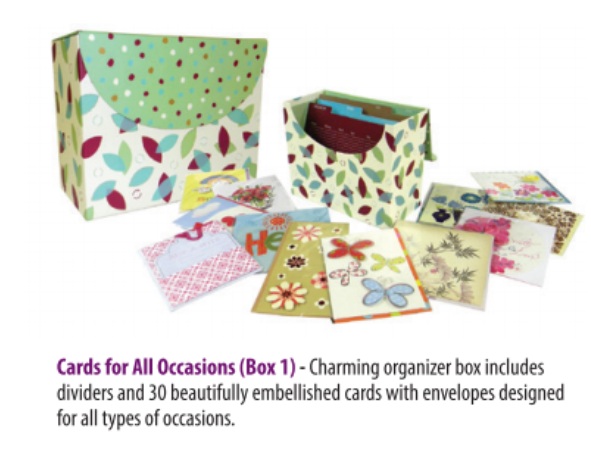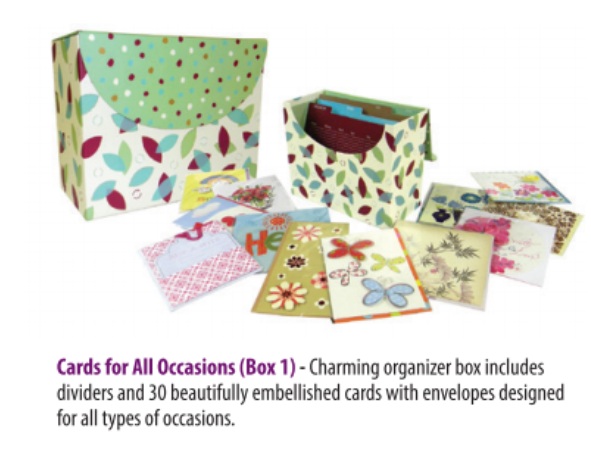 Handcrafted Greeting Cards (Box 1)
Decorative Envelopes-Beautifully Embellished-Individually Wrapped.
Charming organizer box includes dividers and 30 beautifully embellished cards with envelopes designed for all types of occasions.
For those of you in Minneapolis-Cassie will bring your cards to you. For those in Kotzebue-Amelia will deliver the cards. For those elsewhere they will be shipped to you.